Welcome to Wanjan Thaimassage in Malmö in Västra hamnen!
Please note that you can get a slightly lower price for the massage if you choose Traditional Thai massage, Deep sports massage, Aroma oil massage, Thai foot massage or Head, neck and shoulders. To get it,  you simply book a masseuse called Alesia. You can also book Thitima, who is our operations manager, for these types, but then the prices will be slightly higher. Other services have the same prices regardless of who is doing the massage.
Below you can read about different treatments that Wanjan Thaimassage offers. Before you book a certain treatment, it can be good to get some information. Read more at About Thai massage - Experience/Effects
There you can read about:
- What is the feeling of Thai massage?
- Things to think about before getting a massage
- Effects of Thai massage.
If you want to get information about who the owners of the company are , you can click on About us  above in the menu.
Please also read Reviews if you want to know about the quality of our services.
Welcome to Wanjan thaimassage!
Jan and Thitima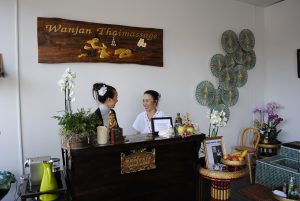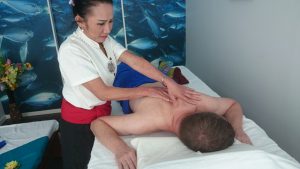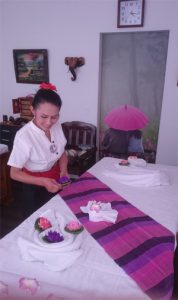 Wanjan special treatments